🪧 About
Calcopedia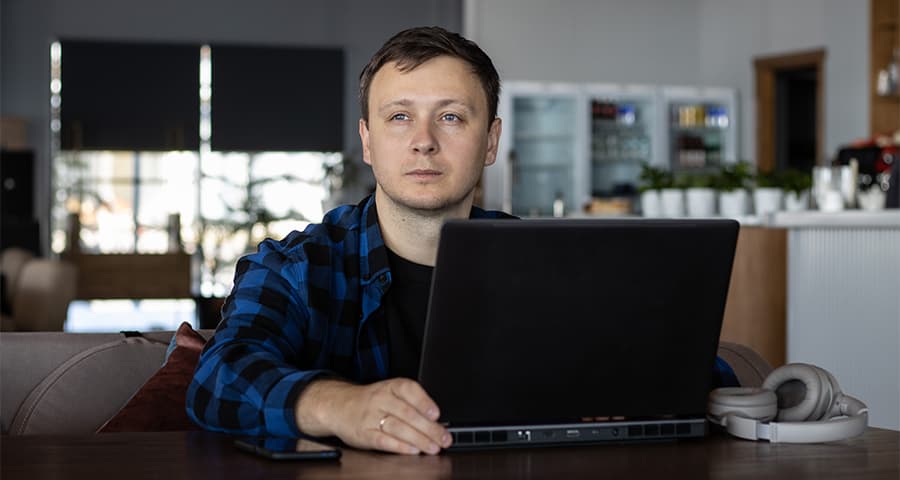 The goal of the Calcopedia project is to create convenient and functional calculators and trainers.
My name is Evgeny Buyanov, and I am the founder of the project. In addition to that, I am also:
A lecturer at the Department of Innovation Economics at Lomonosov Moscow State University.
CEO and co-founder of 4brain.ru (one of the top 100 edTech projects in the CIS since 2020 according to HolonIQ).
A nominee for the Google Award for the Best Educational Project at GoTech 2017.
Received investments from FRIV (one of the leading venture investors in Europe in terms of the number of deals) and underwent acceleration with the 4brain project in 2016.
Author of video blogs on YouTube and TikTok focusing on the development of soft skills.
📰 News
📅 October 6, 2023. Numbers too mainstream? Make 'em poetic! 🎶 Use our Amount in Words Calculator to turn digits into dashing text! #WordsWorth
📅 October 5, 2023. Fractions got you fractured? 🥴 Bring harmony back with our Fraction Calculator. Peace out, math struggles! ✌️🔢 #FractionAction
📅 October 4, 2023. Tired of playing the 'guess that root' game? 🌱 Our Roots Calculator is your magic wand!✨ Now, you can square and cube like a pro. #RootForTheWin
📅 October 3, 2023. Distracted? Goldfish memory? 🐟 Dive into our Schulte Tables Calculator and train your brain to be sharper than a tack! 🧠⚡ #BrainGains
📅 October 2, 2023. Ever tried on the wrong size and done the dance of discomfort? 😂 Our NEW Clothing Size Calculator is here to rescue your groove! 🕺💃 #PerfectFit
📅 October 1, 2023. Decision paralysis? 🪙 Let fate decide! Try our Toss a Coin feature. Heads or tails, you can't lose! #FlipForFate
📅 September 30, 2023. Tired of simple math? 🧠 Dive deep with our Scientific Calculator! Einstein would've been proud. #BrainyTools
📅 September 29, 2023. Dreaming of the beach? 🌞 Our Countdown to Summer will have you in flip-flops before you know it! #SummerVibesSoon
📅 September 28, 2023. Too eager for 2024? 🎉 Our New Year's Timer is counting down with you! Watch those seconds tick away! #WaitingForJan1st
📅 September 27, 2023. Trying to decode your grades? 🧮 Our new GPA Calculator is here to give 'A+' clarity! No more guesswork! #GradeMysteries
📅 September 3, 2023. Calcopedia now boasts 89 calculators available in 6 languages. We'll soon hit over 100, and by year's end, we're aiming for more than 300 in 12 languages.
📅 August 21, 2023. Today we launched language versions of our calculators. A total of 6 languages - English, German, Russian, French, Spanish, Portuguese. 🇺🇸🇩🇪🇷🇺🇫🇷🇪🇸🇵🇹
📅 June 14, 2023. In a roundabout way, the new Circumference Calculator is taking math full circle! Say goodbye to π-ful calculations based on diameter, radius, or area! 🧮🔄🎉
📅 June 13, 2023. Babies, get ready! The Ovulation Calculator is here, optimizing conception dates & revealing fertile days! Fertility has never been this calculable! 👶📅💕
📅 June 12, 2023. Meat lovers, rejoice! No more guessing with the Barbecue Calculator! It calculates the amount of meat per person. A well-fed BBQ is now just a click away! 🥩🔥🎊
📅 June 4, 2023. Calories Burned Cycling is here: Want to know how many ice cream cones you've earned on that cycling adventure? This calculator has got your back! Just pedal your way through the numbers, and you'll discover the secret to guilt-free indulgence.
📅 June 3, 2023. Say hello to BMR Calculator: The ultimate tool to calculate your Basal Metabolic Rate (BMR). Find out how many calories you burn while sleeping, daydreaming, or plotting world domination. Get ready to redefine your relationship with pizza!
📅 June 2, 2023. Introducing Circle Diameter: Now you can finally put an end to circular mysteries! Just enter the circumference, and this calculator will reveal the diameter.
📅 June 1, 2023. Estimated Due Date: Exciting news for parents-to-be! Our calculator predicts the magical moment of childbirth. Count down the days until you meet your bundle of joy!
📅 May 31, 2023. Circle Area Calculator: Leave no circle uncalculated! With this nifty tool, you can effortlessly find the area, whether you know the diameter, radius, or circumference.
📅 May 30, 2023. BMI Calculator: Wondering if those extra fries are worth it? Find out with our BMI Calculator! Get quick insights into your weight status and conquer those pesky weight problems.
📅 May 29, 2023. HTML Editor: The ultimate tool for aspiring web designers! Edit code visually, so you can create stunning websites without getting tangled up in complicated syntax.
📅 May 28, 2023. VAT Calculator is here: No more headaches when it comes to calculating taxes! Easily determine the VAT amount and impress your accountant with your newfound precision.
📅 May 27, 2023. Introducing Simple Calculator: Say goodbye to mental math! Now you can calculate equations effortlessly, ensuring you never strain your brain cells again.
📅 May 26, 2023. 📢 Exciting News! Introducing Calcopedia.com, a new website revolutionizing calculators! We've launched with six sleek, user-friendly, and minimalist calculators. We value your feedback!
📅 May 25, 2023. The Calcopedia has launched with new calculators for calculating the area of a circle, body mass index, and VAT.